Songbook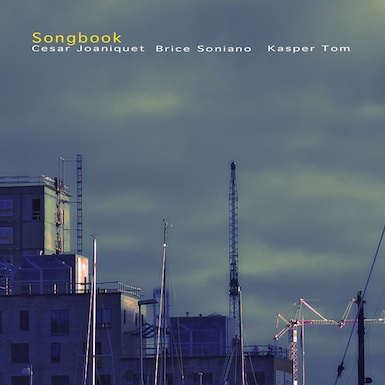 In Motion Album with unique designs: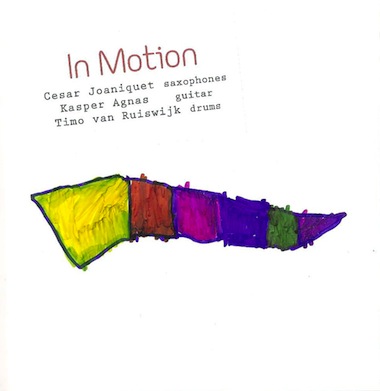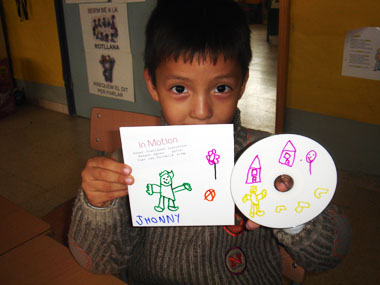 Smog Eyes Album: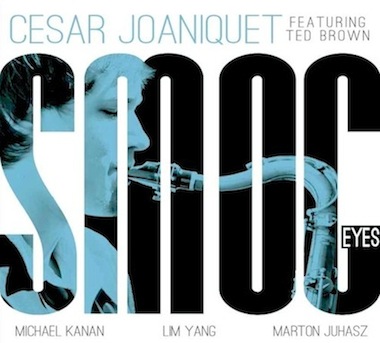 Songbook plays music full of improvisation and songs that are constantly worn by the love of a good melody.
From a pygmy village in Cameroon to soloist in Montpellier's Opera, the French bass player Brice Soniano can bring with his playing from folk world music to baroque or jazz. He is currently based on the modern jazz and improvisation scene, mainly in Belgium and France.
Drummer Kasper Tom Christiansen made, over the last few years, his name in the European improvisation / advantgarde scene. Not just by being the leader of the groups Kasper Tom / Jacob Anderskov, FUSK and Kasper Tom 5, but also as a sideman in other projects with musicians like Alexander von Schlippenbach, Axel Dorner and Johannes Bauer.
Ships within 2-3 business days. (Price excludes shipping costs)
The members of In Motion are: Cesar Joaniquet from Spain, Kasper Agnas from Sweden and Timo van Ruiswijk from the Netherlands. This trio is a proof that music in Europe is more and more something that crosses borders in the most literal sense of the word. We are proud to be part of a new, young generation that plays instrumental music. This album consists of 10 songs, most are written by ourselves: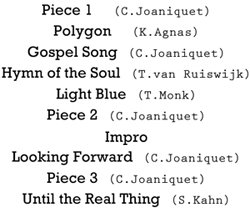 In Motion is an instrumental trio: saxophone, guitar and drums. This is not the most common set-up for a trio, since most trios consist of a bass instrument. This lack of thickness that the bass would provide opens up a whole new space that gives the musicians of the band a lot of room to develop the improvisations. We find it interesting to make not too much rules on how to play each tune, so each tune sounds different each time we play it.
Our album cover is designed by 300 children of the primary school Elisenda de Montcada located in the outskirts of Barcelona. They have made some beautiful designs. So, we have a limited amount of copies and all of them are different. For each sale of this copies we give a donation to the instruments funds of the school.
Ships within 2-3 business days. (Price excludes shipping costs)
Ships within 2-3 business days. (Price excludes shipping costs)
You can download the album in Bandcamp
1. In The Sweetness of Your Eyes (Cesar Joaniquet)
2. The End Of a Love Affair (Edward C. Redding)
3. I Can't Believe That You're in Love With Me (McHugh)
4. Jazz of Two Cities (Ted Brown)
5. Portrait of Jennie (Burdge-Robinson)
6. Different Meanings (Cesar Joaniquet)
7. Everything Happens to Me (Matt Dennis)
8. Smog Eyes (Ted Brown)
Cesar Joaniquet, tenor sax
Michael Kanan, piano
Lim Yang, bass
Marton Juhasz, drums

Ted Brown, tenor sax on tracks 4 i 8.

Recorded and mixed by Michael Brorby in the Acoustic Recording Studio, Brooklyn New York, on April 19th 2012.
Mastered by Ferran Conangla at the FCM studio Barcelona, on August 29th 2012.
Photos and design by Robert Garcia
Produced by Cesar Joaniquet
www.cesarjoaniquet.com